CATALOGUES
FULL PRODUCT CATALOGUE - UPDATED APRIL 2022 EDITION
Our new 2022 catalogue is available as an easy to use Flipbook!
Click the below image to go straight to the flipbook or click here.
If you would like to download your own PDF version of the catalogue to save for later, click here.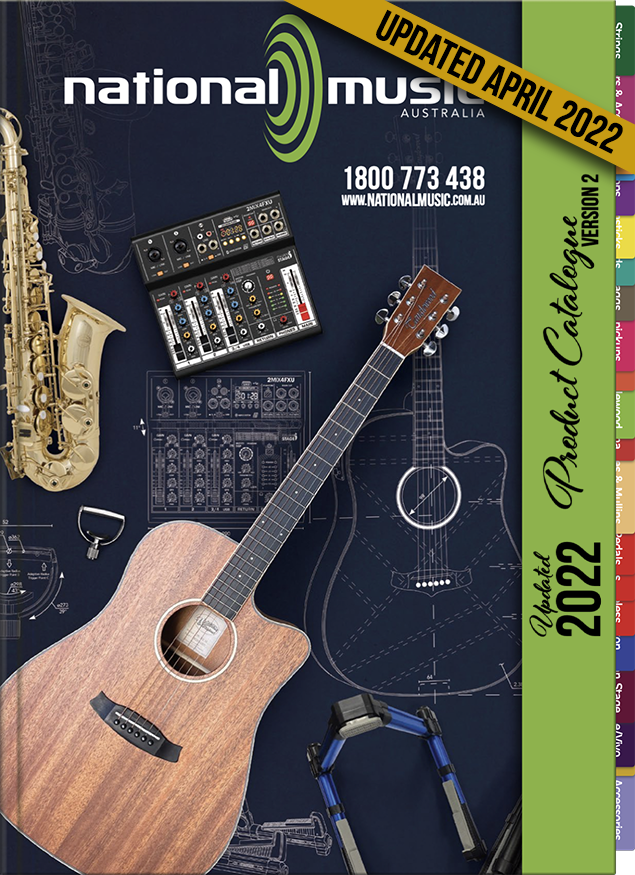 Want to access the catalogue quickly?
Follow this step-by-step guide to save a shortcut to your computers desktop. The best part is your shortcut will automatically update whenever the catalogue is updated.
Instructions can be found HERE.
IDA MARIA GRASSI CATALOGUE
Our new range of brass and woodwind instruments from Italy's Ida Maria Grassi is also viewable as a flipbook. CLICK HERE to have a look at this amazing new range.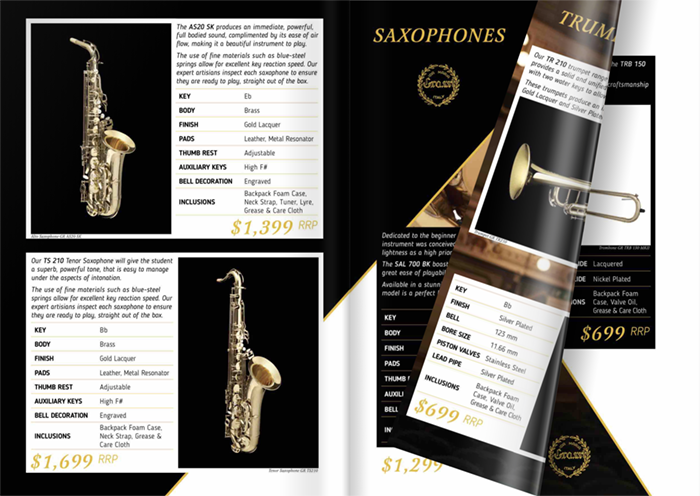 KREMONA CATALOGUE
Our premium guitar range from Kremona is also viewable as a flipbook. CLICK HERE to get excited about these luxury guitars handmade in Bulgaria.
THOMASTIK ORCHESTRAL CATALOGUE
With so much choice in the Thomastik orchestral range of strings, you can download their full catalogue HERE. If it's not part of our current range, we can always special order it in!
Guide to navigating the Flipbooks
You can flip through the flipbook page by page using the "Page Navigation" buttons, or you can click each of the relevant coloured bookmark tabs on the side, OR simply use the "Search" bar where you can search by brand, product or even code! See the below diagram to navigate the Flipbook. You can even download the catalogue from here as well.