Grassi GRSFL290 School Series Flute
GRSFL290
RRP $499.00

School Flute
GR SFL290
The School Ida Maria Grassi flute was designed to be reliable and easy to play for beginners. The flute has an excellent intonation and is easy to play on all registers. The E mechanism further facilitates the emission and the G off-set is ideal for those with small hands. The flute is equipped with all the accessories for those who start playing: case, cleaning cloth and stick.
All Ida Maria Grassi instruments have a 4-year warranty upon registration on the website:PRODUCT REGISTRATION
Key:

C
Key types:

Covered Keys
Headjoint:

Alpacca Silver-plated
Footjoint:

C
Body:

Alpacca Silver-plated
G key: Offset
E Mechanism: Included
Pads: Traditional Pads
Extras: Foam Case, Cleaning Rod. & Care Cloth included
About Ida Maria Grassi
Our brand had its historical beginnings with the intuition, courage and determination of an entrepreneur. A woman with a dream: to produce high quality wind instruments characterised by a distinguished Italian style.
Everything began immediately after the war in a small garage in via Dezza in Milan. It is here that Ida Maria Grassi started to manufacture flutes and piccolos that in a short time got the attention of the American market and led her to open a factory in Cinisello Balasamo.
But Ida Maria Grassi's real ambition was to build saxophones.
Fate had it that at the end of the 1950's, numerous workers from a saxophone factory with economic problems turned to her in search of work. Ida Maria Grassi, seeing this as an opportunity and, at the same time, moved by respect for the expert craftsmen, founded her second factory in Quarna located in the Piedmont region. The opening of this establishment provided economic stability to the whole surrounding area.
In a short time, Ida Maria Grassi's brand became internationally notorious, and the entrepreneur, during an interview said of herself:
"I was able to craft quality wind instruments in Italy and abroad with an Italian name and I think I can be proud of it."
A legacy of passion and charisma that combined with technological innovation make each Ida Maria Grassi instrument so special and unique.
2 YEAR LIMITED WARRANTY + 2 YEAR EXTENDED WARRANTY (application required)
| | |
| --- | --- |
| SKU | GRSFL290 |
| Barcode # | 8032496261735 |
| Brand | Ida Maria Grassi |
We Also Recommend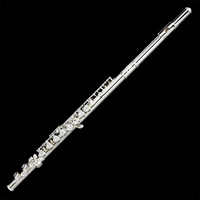 GR810MKII
Grassi 810MKII Silver Plated Flute with French Pointed Arms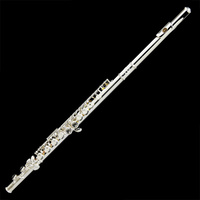 GR710MKII
Grassi 710MKII Silver Plated Flute
Others Also Bought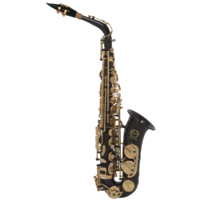 GRSAL700BK
Grassi SAL700BK School Series Alto Saxophone Black Lacquer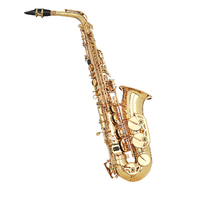 GRSAL700
Grassi SAL700 School Series Alto Saxophone Gold Lacquer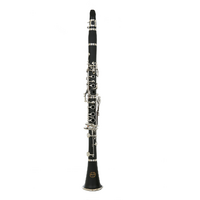 GRSCL360
Grassi GRSCL360 School Series Clarinet
More From This Category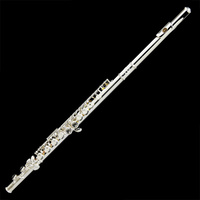 GR710MKII
Grassi 710MKII Silver Plated Flute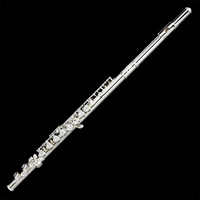 GR810MKII
Grassi 810MKII Silver Plated Flute with French Pointed Arms