Thomastik .19 Superflex Viola 'D' String
DT19
RRP $30.95
Thomastik Superflexible for Viola
The steel rope core of Superflexible strings reduces stiffness and improves elasticity. The strings offer excellent purity of open fifths. Their impressive durability and tuning stability make them very dependable all-around strings.
Available Sizes | Gauges
4/4 | light, medium, heavy
3/4 | medium
1/2 | medium
1/4 | medium
Click here to download the Thomastik guide / glossary of terms
Viola 4/4 vibrating string length 37cm | 14.6"
LIGHT
MEDIUM
HEAVY
NR.
Core Material
Outer Material
Tailpiece End
kg
lb
Peg End
kg
lb
Peg End
kg
lb
Peg End
DT17
a

¹

la

¹

I
Rope Core
Aluminum Wound
Br.
CB

7.1
15.7

8.1
17.9

9.0
19.8

DT18
a

¹

la

¹

I
Rope Core
Chrome Wound
Br.
CB

7.1
15.7

8.1
17.9

9.0
19.8

DT19
d

¹

re

¹

II
Rope Core
Chrome Wound
Cp.
CB

6.4
14.1

7.1
15.7

7.7
17.0

DT20
g

sol

III
Rope Core
Chrome Wound
Nk.
CB

6.0
13.2

6.8
15.0

7.2
15.9

DT20A
g

sol

III
Rope Core
Silver Wound
Nk.
CB

6.0
13.2

6.8
15.0

7.2
15.9

DT21
c

do

IV
Rope Core
Silver Wound
Br.
CB

5.5
12.1

6.4
14.1

6.8
15.0

DT22
c
do
IV
Rope Core
Chrome Wound
Br.
CB

5.5
12.1

6.4
14.1

6.8
15.0

DT24
c
do
IV
Rope Core
Tungsten Wound
Br.
CB

6.4
14.1

6.8
15.0
SET NR. DT23
DT18; DT19; DT20; DT22
LIGHT
25.0 kg | 55.1 lb
MEDIUM
28.4 kg | 62.7 lb
HEAVY
30.7 kg | 67.7 lb
Click here to download the Thomastik guide / glossary of terms
Download the full comprehensive Thomastik catalogue
| | |
| --- | --- |
| SKU | DT19 |
| Barcode # | 9003918104236 |
| Brand | Thomastik |
We Also Recommend
Thomastik .18 Superflex Viola 'A' String
Thomastik .20 Superflex Viola 'G' String
Thomastik 23 Superflex Viola String Set
More From This Category
Thomastik 138 Dominant Viola 'G' String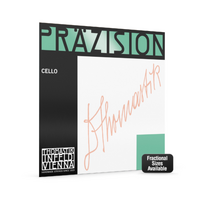 Thomastik 772 Precision Cello 1/4 G String
Thomastik VIS200 Vision Solo Viola String Set
Thomastik 142H Dominant Cello 'A' 1/2 String