Thomastik DP400 Dominant Pro Cello String Set 4/4
DTDP400
RRP $430.00
Thomastik Dominant Pro for Cello
Inspired by the sound of a tube amplifier and using the playing possibilities created by an innovative metal core, DOMINANT PRO® redefines past tonal ideals. The set has an airy, light sound character with pronounced, brilliant overtones and a pleasantly warm basic timbre with plenty of texture. DOMINANT PRO® is a sheer joy to play. Highest modulation capacity of timbres and sound structure: depending on the playing style, the sound of the strings can be formed with incredible brilliance or to be warm, round and saturated. The sound structure can be wonderfully modulated from fine-grained to coarse-grained.
Available Sizes | Gauges
4/4 | medium
Click here to download the Thomastik guide / glossary of terms
Cello 4/4 vibrating string length 70cm | 27.6"
MEDIUM
NR.
Core Material
Outer Material
Tailpiece End
kg
lb
Peg End
DTDP41
a
la
I
Carbon Steel
Chrome Wound

18.2
40.1

DTDP42
d
re
II
Carbon Steel
Chrome Wound

14.2
31.3

DTDP43
G
Sol
III
Spiral Core
Nickel Alloy

13.8
30.4

DTDP44
C
Do
IV
Spiral Core
Nickel Alloy / Tungsten

13.4
29.5

SET NR. DTDP400

DTDP41; DTDP42;
DTDP43; DTDP44

MEDIUM
59.6 kg | 131.4 lb
Click here to view full Dominant Pro Brochure
Click here to download the Thomastik guide / glossary of terms
Download the full comprehensive Thomastik catalogue
| | |
| --- | --- |
| SKU | DTDP400 |
| Barcode # | 9003918766045 |
| Brand | Thomastik |
Others Also Bought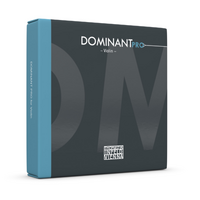 DTDP100
Thomastik DP100 Dominant Pro Violin String Set 4/4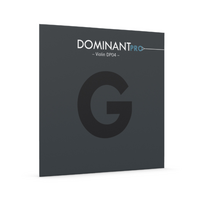 DTDP04
Thomastik DP04 Dominant Pro G Volin String Silver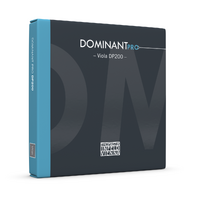 DTDP200
Thomastik DP200 Dominant Pro Viola String Set 4/4
More From This Category