Thomastik VI200 Vision Viola 4/4 String Set
DTVI200
RRP $205.00
Thomastik Vision for Viola
Vision viola strings produce a powerful, sonorous tone with the perfect balance of brilliance and warmth. They are state-of-the-art allround strings with excellent tuning stability, quick response and great modulation. Vision viola strings have a long life span and considerably reduce the playing-in time. The instrument achieves its full sound spectrum within a couple of hours.
Available Sizes | Gauges
4/4 | medium
Click here to download the Thomastik guide / glossary of terms
Viola 4/4 vibrating string length 37cm | 14.6"
usable from 37cm / 14.6" up to 39cm / 15.4"
MEDIUM
NR.
Core Material
Outer Material
Tailpiece End
kg
lb
Peg End
DTVI21
a

¹

la

¹

I
Carbon Steel
Chrome Wound

8.2
18.1

DTVI22A
d

¹

re

¹

II
Synthetic Core
Silver Wound

5.7
12.6

DTVI23
g
sol
III
Synthetic Core
Silver Wound

5.6
12.3

DTVI24
c
do
IV
Synthetic Core
Tungsten /
Silver Wound

5.5
12.1
SET NR. DTVI200
DTVI21; DTVI22A; DTVI23; DTVI24
MEDIUM
25.0 kg | 55.1 lb
Click here to download the Thomastik guide / glossary of terms
Download the full comprehensive Thomastik catalogue
| | |
| --- | --- |
| SKU | DTVI200 |
| Barcode # | 9003918601865 |
| Brand | Thomastik |
Others Also Bought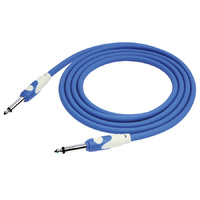 KLGI201BL-20
Kirlin 20FT Blue Lightgear Instrument Cable
KLGI201RD-20
Kirlin 20ft Red Lightgear Instrument Cable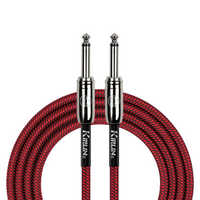 KIWCC201RD-20
Kirlin IWCC201RD 20ft Red Entry Woven Instrument Cable with
More From This Category