Thomastik 197 Dominant Bass Solo 3/4
DT197
RRP $550.00
Thomastik Dominant Solo for Double Bass
Dominant strings, made with a highly flexible, multi-strand synthetic core, provide the tonal warmth and feel of a gut string while being impervious to changes in humidity. The sound is soft, clear with a stable intonation and they are rich in overtones.
Available Sizes | Gauges
3/4 | medium
Click here to download the Thomastik guide / glossary of terms
Double Bass Solo 3/4 vibrating string length 104cm | 40.9"
Usable from 104cm / 40.9", up to 106cm / 41.7"

MEDIUM
NR.
Core Material
Outer Material
Tailpiece End
kg
lb
Peg End
DT190S
A
La
I
Synthetic Core
Chrome Wound

27.0
59.5

DT191S
E
Mi
II
Synthetic Core
Chrome Wound

28.0
61.7

DT192S

H1

Si

1

III
Synthetic Core
Chrome Wound

29.0
63.9

DT193S
Fis

1

Fa#

1

IV
Synthetic Core
Chrome Wound

30.0
66.1
SET NR. DT197
DT190S; DT191S; DT192S; DT193S
MEDIUM
114 kg | 251.2 lb
Click here to download the Thomastik guide / glossary of terms
Download the full comprehensive Thomastik catalogue
| | |
| --- | --- |
| SKU | DT197 |
| Barcode # | 9003918600011 |
| Brand | Thomastik |
We Also Recommend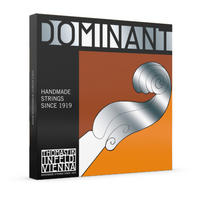 DT196
Thomastik 196 Dominant Double Bass Orchestra 3/4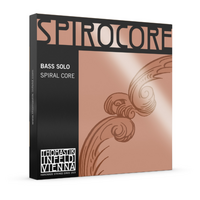 DT3886
Thomastik 3886 Spirocore Bass Solo String Set 3/4
DTBC600S
Thomastik BC600S Belcanto Solo Double Bass 3/4 Solo String S
Others Also Bought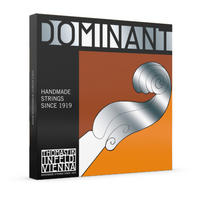 DT196
Thomastik 196 Dominant Double Bass Orchestra 3/4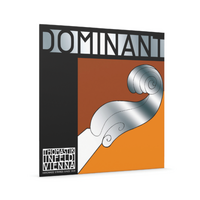 DT190
Thomastik 190 Dominant Double Bass Orchestra 3/4 'G' String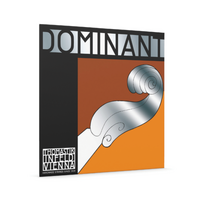 DT191
Thomastik 191 Dominant Double Bass Orchestra 3/4 'D' String
More From This Category