Thomastik PI21 Peter Infeld Viola A Chrome Wound String
DTPI21
RRP $59.95
Thomastik Peter Infeld for Viola
Thomastik-Infeld has employed cutting-edge technology to create an unparalleled playing experience for professional violists with the Peter Infeld strings for viola.
COLOUR.
Peter Infeld strings radiate a rich, dark sound with a beautiful timbre that can be both big and powerful as well as tender and nuanced. The vast spectrum of tone colors created by Peter Infeld strings enables you to achieve complete musical expression.
PROJECTION.
The sound of Peter Infeld strings effortlessly finds its way to the remote corner of a large hall without losing any of its tone colors or expressive qualities.
RESPONSE.
The cutting-edge core material enables the immediate translation of every single impulse from the left hand or bow into an expressive and powerful sound. The left hand feel is gentle and engaging. Peter Infeld's unique ZEBRA-windings provide rich overtones and an extraordinary bow sound.
BALANCE.
Musical versatility is the hallmark of extraordinary viola performance when playing in a quartet, orchestra or soloistically. With its smooth, warm top and powerful bottom strings, Peter Infeld offers abundant modulation in all ranges and exceptional support for violists.
VERSATILITY.
Peter Infeld strings provide excellent pitch stability and can perform tasks ranging from the subtlest tonal effects to producing a strong, sonorous sound, allowing you to blend in and stand out!
Available Sizes | Gauges
4/4 | medium
Click here to download the Thomastik guide / glossary of terms
Viola 4/4 vibrating string length 37cm | 14.6"
usable from 37cm / 14.6" up to 39cm / 15.4"
MEDIUM
NR.
Core Material
Outer Material
Tailpiece End
kg
lb
Peg End
DTPI21
a

¹

la

²

I
Carbon Steel
Chrome Wound

8.1
17.9

DTPI22A
d

¹

re

¹

II
Synthetic Core
Chrome Combo Wound

6.3
13.9

DTPI23
g
sol
III
Synthetic Core
Silver Wound

5.6
12.3

DTPI24
c
do
IV
Synthetic Core
Silver Wound

5.6
12.3

SET NR. DTPI200
DTPI21; DTPI22A; DTPI23; DTPI24
MEDIUM
25.6 kg | 56.4 lb
Click here to download the Thomastik guide / glossary of terms
Download the full comprehensive Thomastik catalogue
| | |
| --- | --- |
| SKU | DTPI21 |
| Barcode # | 9003918703170 |
| Brand | Thomastik |
Others Also Bought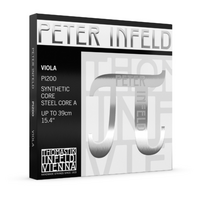 Thomastik PI200 Peter Infeld Viola String Set
More From This Category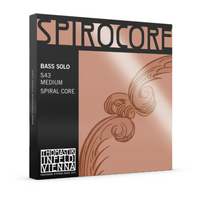 Thomastik S43 Spirocore Bass Solo String Set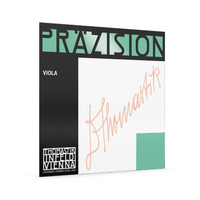 Thomastik 75 Precision Viola 'C' String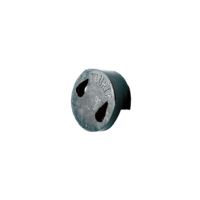 Hidersine Mute Tourte Violin / Viola
Thomastik S38S Spirocore Bass Solo 4/4 H1 String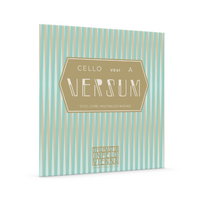 Thomastik VE41 Versum Cello 'A' String